Online EPR Registration For Battery Waste in Delhi
Updated on July 17, 2023 04:26:16 PM
EPR stands for Extended Producer Responsibility. It was introduced by the Central Pollution Control Board of India. Under the Battery Waste Management (BWM) rules, producers and importers of batteries are required to register for EPR in Delhi. The goal is to ensure that producers, manufacturers, and importers are responsible for the waste generated by their products throughout their lifespan.
Professional Utilities offers valuable assistance in simplifying the process and meeting EPR obligations. We guide our clients through the entire process, ensuring compliance, hassle-free registration, and timely delivery.
EPR Registration Online
What is Battery Waste EPR Registration?
Battery producers in Delhi are required to register for Extended Producer Responsibility (EPR) under the battery waste management rules. This means they must ensure that batteries are either refurbished or recycled through recyclers authorized by the Central Pollution Control Board (CPCB). Producers must also obtain an EPR Certificate from the recyclers, which shows the quantity of waste batteries that have been recycled. This is to ensure that batteries are disposed of properly and do not harm the environment.
As per the provisions the producers of batteries are classified as:-
Importer
Manufacturer
Seller/brand owner
Or any entity that introduces batteries in the market are required to obtain EPR Registration for battery waste management.
Documents required for Battery Waste EPR Registration in Delhi
Sales details
Phone Number
Name of Email ID
Capital Investment
Company GST Certificate
PAN Card of the Company
Company IncorporationDetails
Corporate Identification Number (CIN) document
Copy of consent(CTE/CTO) for uploading with start date of operations
PAN & Aadhar of authorized person with designation in Company
District Industries Center(DIC) registration(if the unit is registered with DIC)
Import Export Certificateissued by Ministry of Commerce & Industry (in case of importers)
Consent Issued by SPCBs/PCCs under Air/Water Act and authorization under Hazardous Other Waste (Management&TransboundaryMovement)Rules, 2016.
What is the Fee for Battery EPR Registration
The Government Fee for EPR Registration for battery waste management is as:-
| Annual Turnover in Cr. | Battery EPR Registration fee |
| --- | --- |
| ✅ Less than 5 Cr | ₹10,000 |
| ✅ Between 5-50 Cr | ₹20,000 |
| ✅ More than 50 cr | ₹40,000 |
Note :- The government fee for EPR registration can vary depending on the quantity of waste generated.
Renewal of EPR Registration for battery Waste
Producers and manufacturers must submit a renewal application 60 days before the expiration of their Battery EPR Registration.
Producers must submit an Annual Return by June 30th of the following year for the Registration.
The Central Pollution Control Board (CPCB) will renew the Battery waste EPR registration for producers for a period of five years, and the renewal process will be completed within 15 working days.
Procedure for Battery Waste EPR Registration
1.Assessment and Documentation
Applicants are required to provide complete details for their EPR Battery waste certification. Our team of experts will assess all the details and documents for any discrepancies.
2.Filing of Battery EPR Registration form
Once all the documents are verified by our team of experts. An application with CPCB authorities will be filed for online EPR Registration for battery.
3.Assessment of Application by CPCB
The CPCB will evaluate the online application for EPR registration. In the event that any concerns or inconsistencies arise, necessary adjustments will be made to address them accordingly.
4.Issuance of EPR authorisation for battery waste
The certificate of authorisation will be granted within 30 days of filling the application. Once the certificate is issued producers are required to implement an EPR action plan to meet their yearly EPR target.
Other Types of Registration For Extended Producer Responsibility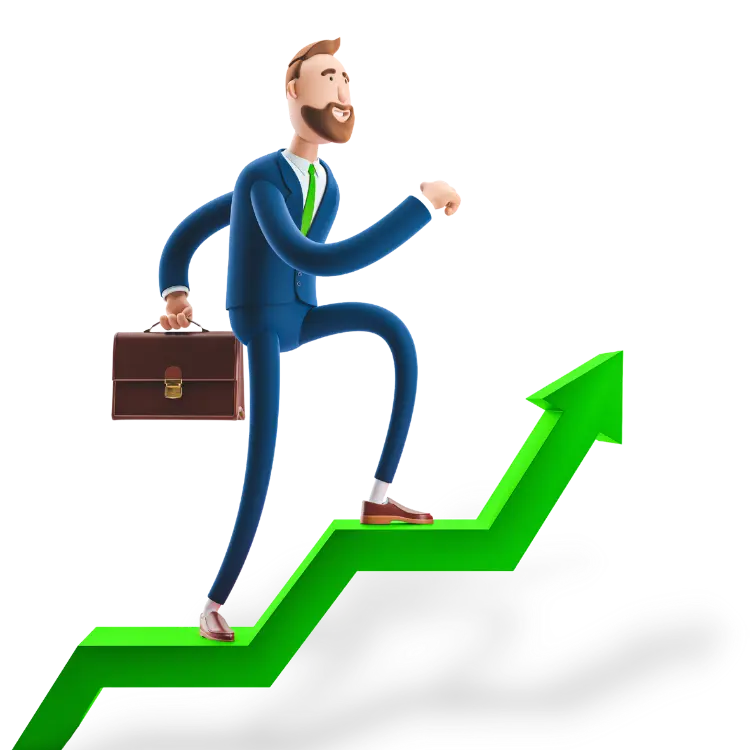 Benefits of EPR Registration for Battery waste
Efficient Waste Management:- EPR registration for battery waste in Delhi ensures a streamlined waste management process where producers are accountable for establishing collection systems, collaborating with recycling facilities, and promoting recycling initiatives. This leads to improved waste segregation, higher rates of recycling, and a reduction in the amount of waste disposed of in the environment.
Reduction In Cost:- Implementing EPR registration can result in cost savings for businesses. By optimizing waste management practices, companies can minimize waste disposal expenses, explore revenue-generating opportunities through recycling, and improve overall operational efficiency.
Positive Brand Image:- Obtaining EPR registration enhances a business's public image, fosters trust among eco-conscious consumers, and boosts brand loyalty and market competitiveness.
Producers Responsibility under EPR
The Registered Producers are required to comply with following conditions:
The Producers are not allowed to carry any business without having EPR registration through an online centralized portal developed by CPCB.
The Producers must not deal with any entity not registered through an online centralized portal developed by CPCB to meet EPR targets.
Producers are required to meet their EPR target and shall provide completion certificate from CPCB authorized waste processor units.
Cancellation of EPR Registration for Battery
Producers/Manufacturers of batteries can be granted EPR Registration. However, this registration can be canceled at any point if the documents submitted by the applicant are found to be incorrect.
In case of non-compliance of Extended Producer Responsibility (EPR) obligations, the Central Pollution Control Board (CPCB) can suspend or cancel the battery EPR registration, and/or impose Environmental Compensation on entities.
The applicant will be given an opportunity to be heard within 15 days of the issuance of the notice, before the CPCB considers the case for cancellation or suspension of the Battery EPR registration.
Key Takeaways
Renwal can be filled 60 days prior to the due date.
The Registration process takes up-to 30 business days to complete.
Producers are required to fulfill their EPR targets on time to avoid penalties or cancellation.
Cancellation of EPR registration for batteries is subject to CPCB, if any discrepancy is found then the license can be canceled any time.
Conclusion
Registering for Extended Producer Responsibility (EPR) for battery waste in Delhi is a critical step in promoting sustainable battery waste management and protecting the environment. This registration process provides a variety of benefits, including improved waste management efficiency, cost savings, positive public perception, and legal safeguards.
By fulfilling their EPR responsibilities, businesses make valuable contributions to building a sustainable economy, conserving resources, and meeting the demands of environmentally conscious consumers. It is critical for businesses to understand the necessary procedures for obtaining EPR authorization and proactively incorporate sustainable practices into their day-to-day operations.
Why Professional Utilities?
4.9/5 Google Rating
(350 Reviews)
Frequently Asked Questions (FAQs)
How to get EPR Registration for battery waste Online in Delhi?

You can get your EPR registration for battery waste online in Delhi with Professional Utilities in just a few simple steps.

Details & Documents
Submission of Fees
Issuance of Battery EPR certificate
Is EPR Compulsory in Delhi?

Extended Producer responsibility EPR is compulsory for importer, producers/manufacturers and brand owners of plastic, battery, tyres and electronic products in Delhi.
Is EPR Required for MSME?

The Registration for Extended producer responsibility is not required for micro and small MSMEs.
What is the validity of battery EPR Registration in Delhi?

The new registration for battery EPR in Delhi is valid for the time period of 5 years.
Is EPR mandatory for importers?

Yes, the EPR registration for importers products that contribute in waste generation are required to have CPCB EPR authorization.
How much does EPR Cost in India?

The Fees for EPR Registration In India varies as per the type of EPR authorization applicant opt for.

For instance the fee for plastic products is as:-

| Waste in TPA | Plastic EPR fee |
| --- | --- |
| Less than 1000 | ₹10,000 |
| Between 1000-10000 | ₹20,000 |
| More than 10000 | ₹50,000 |
What are different types of EPR systems?

EPR is classified under 4 types of registration.

EPR for plastic waste
E-waste
Tyre waste
Battery Waste
Support
Speak Directly to our Expert Today