India Australia
Economic Cooperation

Trade Agreement

| INDAUS - ECTA
Updated on September 25, 2023 03:24:02 PM
The IND AUS - ECTA is a landmark agreement between India and Australia that aims to enhance economic cooperation and promote trade and investment between the two nations. By reducing tariffs on a wide range of goods and services and establishing clear rules and regulations, the agreement seeks to create a more favorable environment for commercial activity between the two countries.
This will make it easier and more cost-effective for businesses in both nations to trade with each other, thereby boosting economic growth and job creation. Additionally, the INDAUS - ECTA includes provisions to protect and encourage investment, such as guarantees against discriminatory treatment and the free transfer of funds. This will make it easier for companies in both countries to invest in each other's markets and drive further economic growth.
INDAUS Certificate [Sample]
What is IND-AUS free ECSA Registration?
Under the special provisions of the IND-AUS ECTA agreement, exporters must complete the registration process before they can trade with foreign nations. This agreement offers the benefit of reduced tariffs for exporters of various goods and services. To obtain a certificate of origin, exporters can turn to government organizations such as the DGFT and the Indian Spices Board, among other recognized government entities.
Rules of Origin (RoO) under IND AUS - ECTA
Rules of certificate of origin are the criteria used to determine the country of origin of a product that is being exported. They are established through agreement between the signatory parties of a trade agreement and serve as a basis for determining whether a product is eligible for preferential treatment under the agreement.
By establishing rules of origin, signatory parties aim to ensure fair and transparent trade between their countries and prevent fraud or abuse of the trade agreement's provisions.
Wholly Obtained products
Value-added Criteria for products
Change in headers & subheadings
Change in the harmonized system (HS)
Final production before export must be done in the exporting country
Sharing specific product details with authorities to comply with preferential treatment
The item has undergone adequate working or manufacturing according to the Product specific rules (PSR).
Proof of Origin of Product
Proof of origin involves providing documentation or evidence that establishes the origin or place of manufacture of a product or goods. This is often a requirement in international trade to confirm the country of origin of the items being traded.
Exporters are required to give evidence of the Product's origin by any of the following means:-
Digital certifications issued by approved government organizations.
A paper certificate of origin of IND-AUS - ECTA registration in electronic or hard copy format issued by the government authority.
A certificate of origin of the declaration given by a licensed exporter as per the requirements and IND AUS - ECTA regulation.
Documents Required for IND AUS - ECTA Certificate of Origin
Commercial Invoice
Product Description
Mobile No. & Email address
Updated Import Export Code
Purchase order from importer company
Organization based Digital Signature Certificate
Manufacturer Exporter Declaration on the company's Letterhead
Purchase Bill that has details of quantity, origin of raw materials, consumables used in product meant for export
Process for IND AUS - ECTA Registration
Filling of Application: The applicants are required to fill a form with respective authorities for the registration cum membership certificate.
Documentation: Once the application form is duly completed the applicants are required to attach documents and details for their products and nature of firm.
Payment: Once the documentation is duly completed, applicants are required to make a payment on the portal for their registration to get completed.
Issuance of certificate: Once the application is submitted, the authorities will reverify all the details. Once the verification is completed the certificate of origin will be issued to the respective applicant/Firm.
Cost & validity of IND AUS - ECTA Registration
The cost of registering the CECA certificate, which includes our professional fees, is 3,236 rupees. The validity of the registration is upto 12 months from the date of its issuance.Exporters can apply for re-issuance of the certificate of origin once the validity period has expired.
The fee can be breakdown into the following:-
| Particulars | Fees |
| --- | --- |
| Government Fee | ₹736 |
| Application fee | ₹2000 |
| One time registration fee | ₹500 |
| Total Fee | ₹3236 |
Note: The validity of application is up for 12 months since the day of its issuance.
Product Eligibility under IND AUS - ECTA Agreement
If the Product meets the following criteria, it will be considered to have come from a contracting nation and be eligible for preferential treatment.
Wholly Obtained & Produced Products
Live animals
Agri products
Products made of animals
Products made of Marine animals
Products made of natural resources
Product produced in the territory of the country exclusively
Products have undergone sufficient working or production according to the Product Specific Rules
Note:- According to the IND-AUS ECTA trade agreement, exporters are required to submit a certificate of origin for their Product in order to verify its validity.
Benefits of IND AUS - ECTA Registration
The main advantage of this agreement is that it facilitates the exchange of goods and services between the two nations. This, in turn, has the potential to increase trade and economic growth
Reducing tariffs & trade barriers in preferred countries
Encouraging cross- border transactions between the territories of the Contracting counties.
Promoting fair competition in the free trade states
Ensuring equitable benefits to all Contracting countries
Effective mechanism for joint administration & resolution of disputes
Framework for regional cooperation and enhance mutual benefits for trade.
Responsibility of exporters under ECTA
The exporters are responsible for providing asked documents during the IND AUS - ECTA certification process.
Exporters proving misleading information and documents are liable to be punished or penalized.
Exporters need to keep minimum information & supporting documents of their products for 5 years from the expiry date of their IND AUS - ECTA certificate.
The exporter shall keep appropriate accounting records of the production supply of the products.
The exporter shall notify the issuing authority, custom authority, and the importer of any chances that could affect the accuracy or validity.
Non-compliance & Penalties
Customs duties will be charged if the Product's certificate of origin shows that it doesn't meet the rules of origin of IND-AUS - ECTA.
Each Party must also ensure civil and administrative laws are to be followed. When necessary, it will use criminal punishments for people who break its customs laws.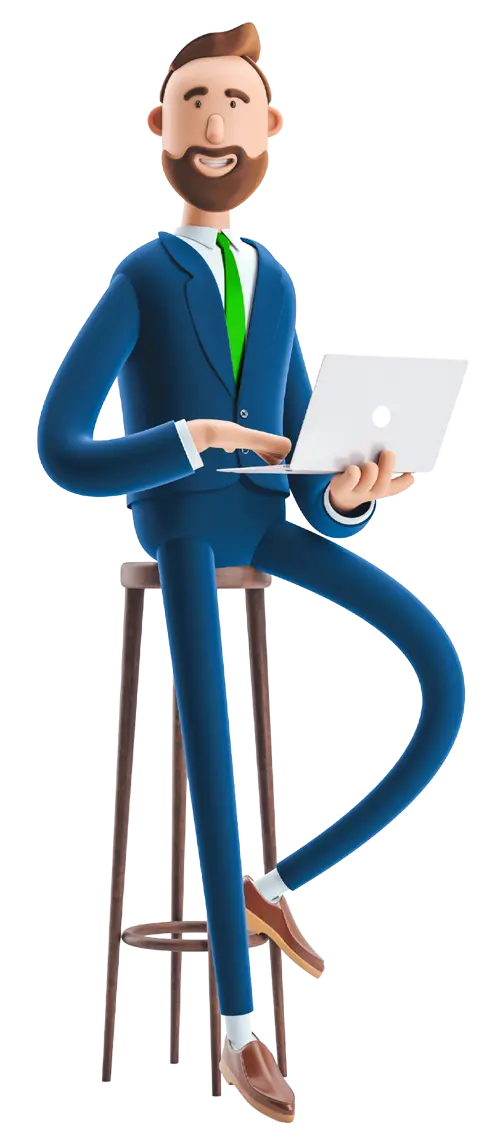 Why Professional Utilities?
At Professional Utilities, we leverage our industry knowledge and expertise to help businesses navigate complex regulations, minimize risks, and optimize operations for maximum efficiency and profitability.
Best Price
Guarantee
Easy Registration
Process
One Stop Corporate Solution
PAN India
Services
Free Expert
Assistance
Google Verified
Business
Dedicated Support
Staff
Money-Back
Guarantee
FAQs
What does IND-AUS ECTA stand for?

INDAUS - ECTA stands for the India Australia economic cooperation Trade agreement. It is a free trade agreement between these two countries.
What are the benefits of IND AUS - ECTA?

According to the agreement, an exporter must fulfill certain conditions to ensure their products meet the origin criteria.

Must be manufactured and produced in the count
Product made of material procured from the agreed Party
Sharing details of the Product with authorities such as the customs department
Where to get an IND AUS - ECTA certificate of origin?

You can get the INDAUS - ECTA certificate of origin in 3 simple steps

Contact us
Provide documents
Issuance of CoO (certificate of origin)
What are the rules of origin of a product?

According to the agreement, an exporter must fulfill certain conditions to ensure their products meet the origin criteria.

Must be manufactured and produced in the count
Product made of material procured from the agreed Party
Sharing details of the Product with authorities such as the customs department
Speak Directly to our Expert Today
Reliable
Affordable
Assured