Service export promotion council of India:- Overview
Updated on August 23, 2023 04:55:33 PM
Service Export Promotion Council (SEPC) is the apex trade body that helps Indian service exporters. It also takes part in making government policies and acts as a single way for the service industry and the government.
SEPC is a link between Indian companies and the rest of the world. It is the hub for both Indian and foreign companies looking for business opportunities in India under Mode-1, Mode-2, Mode-3, and Mode-4 of services trade.
It also helps foreign delegates who are looking for better services at lower prices than in other countries. These people can contact SEPC directly to get information about service providers in India.
Related Articles
SEPC Certificate Sample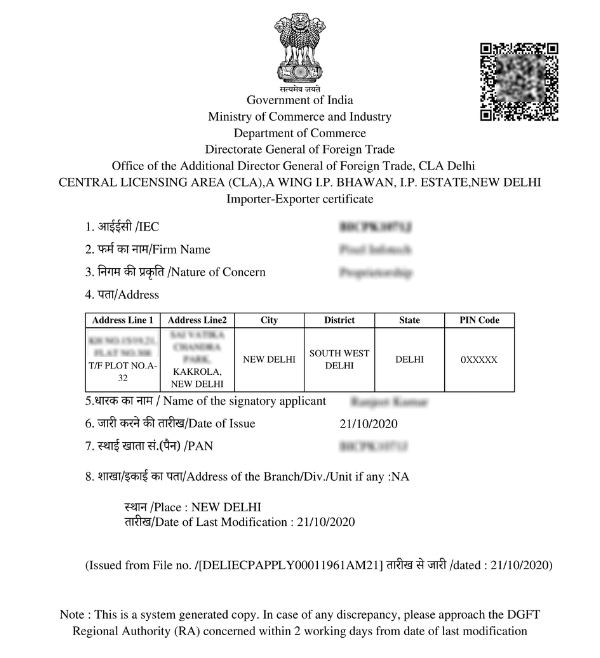 Eligibility Criteria for SEPC registration
Eligibility criteria that must be followed for SEPC RCMC.
The minimum annual turnover should be not less than USD 15,000 for a company.
The minimum turnover for proprietorship should be not less than USD 10,000 to be eligible for SEPC certification.
The exporter can only avail the benefits of the SEPC when the year in participation in the scheme and export is the same.
Checklist for SEPC registration
Registered office address
Audited export turnover certificate from auditor
Board resolution signed by authorized signatory
Name of proprietor/partner and their roles and designation
Type of activity of company/Firm and short write up about their services
Documents required for SEPC RCMC certificate
These are list of documents required for SEPC rcmc registration
For businesses
MoA & AoA in case of company
2-photographs of authorized signatory
Certificate of Incorporation of company
Canceled cheque by authorized signatory
Certificate business registration in case of proprietor & partnership Firm
Self attested address proof such as (Aadhar Card/ Voter ID) of authorized person
For registered office
Rent agreement proof
Copy of GST registration
Ownership proof of the registered office duly notarized on ₹10 stamp paper/Noc from the owner of the property
Procedure of SEPC registration
Creation of profile on SEPC online portal
Put the details of company along with nature of service & documentation
Key details of authorized signatory of the company or firm
Issuance of certificate after verification of documents
Cost of SEPC rcmc registration
The cost of getting an RCMC from SEPC can vary on the basis of category of business structure:-
Membership category
Membership fee
Individual Ordinary Members (Proprietorship/Partnership)

Rs. 7,500 as annual membership fee + Rs. 1350 (GST 18%)

Rs. 5,000 as one-time admission fee + Rs. 900 (GST 18%)

=Total Rs. 14,750/-

Institutional/Corporate Members (All Pvt. Ltd. or Public Limited Companies, Associations, Institutions etc.)

Rs. 20,000 as annual membership fee Rs. 3600 (GST 18%)

Rs. 15,000 as one-time admission fee + Rs. 2700 (GST 18%)

= Total Rs. 41,300/-
Renewal and validity of SEPC RCMC
The registration cum membership certificate is valid up to the period of one calendar year only starting from 31st of March each year.
| Membership categories | Renewal Fees |
| --- | --- |
| Individual Ordinary Members (Proprietorship/Partnership/LLP) | Rs. 8850/-Membership renewal fee. (Incld. 18% GST) |
| Institutional/Corporate Members (All Companies, Associations, Institutions, Trust etc.) | Rs. 23600/-Membership renewal fee.(Incld 18% GST) |
Documents needed for renewal
Valid RCMC issued by SEPC
Import export code certificate issued by DGFT
Duly CA certified detail of foreign exchange earnings of last 3 years
How to get SEPC RCMC with professional Utilities
You can get your Service export promotion council registration cum membership certificate in just 3 simple steps
Step 1:
Provide required documents
Step 2:
Submission application & fee
Step 3:
Issuance of RCMC certificate
Benefits of SEPC rcmc registration
Access to funding: SEPC may be able to provide information about funding opportunities and schemes for service export businesses, such as SEIS scheme and MEIS scheme
Promotional support: SEPC can provide assistance with promotional activities such as marketing and advertising, which can help businesses increase their visibility and reach potential customers
Networking opportunities: SEPC offers a range of networking opportunities for service export businesses, including trade fairs and promotional events, which can help businesses establish new connections and partnerships.
Access to market information: SEPC provides businesses with information about international markets, including details on demand for specific services, potential partners and customers, and regulatory requirements.
Guidance on government policies & procedures: SEPC can provide assistance with understanding and complying with government policies and procedures related to service exports, including rules and regulations regarding visas, licenses, and other documentation.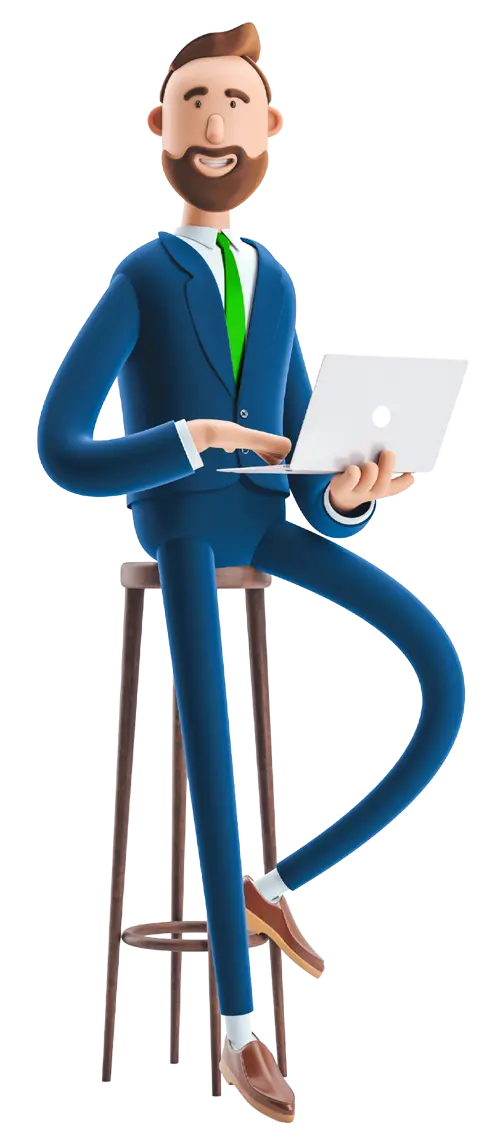 Why Professional Utilities?
At Professional Utilities, we leverage our industry knowledge and expertise to help businesses navigate complex regulations, minimize risks, and optimize operations for maximum efficiency and profitability.
Best Price
Guarantee
Easy Registration
Process
One Stop Corporate Solution
PAN India
Services
Free Expert
Assistance
Google Verified
Business
Dedicated Support
Staff
Money-Back
Guarantee
Frequently Asked Questions
Is SEPC RCMC registration mandatory?

Yes, any kind of service exporter is required to have an registration cum membership certificate to run their export oriented businesses in India.
How do I renew my SEPC registration?

You can either renew your certification on the portal itself, or contact us to help you through the renewal process before its due date. With us you can have your renewal in no time without any hassle.
What are the benefits of SEPC RCMC?

These are the few following list of benefits a member will get after getting a SEPC registration.

Get all necessary support from Indian Embassies/Missions for business opportunities in various countries.
Visa facilitation to undertake business visits
Actively participate in policy formulation towards enabling business environment
To participate in international exhibitions, Reverse Buyer-Sellers Meet and all other export promotional activities at subsidized cost.
Access incentives under the Market Access Initiative Scheme of the Ministry of Commerce and Industry.
Avail Partial coverage of cost of air fare (subject to guidelines under MAI scheme) while undertaking participation in international exhibition under SEPC pavilion.
Avail Export Incentives formulated under Foreign Trade Policy
Become eligible for schemes under the Ministry of MSME.
Do I need an IEC certificate for SEPC membership?

Yes, import export code is mandatory to have for RCMC for any kind of export oriented business in Indiat.
Speak Directly to our Expert Today
Reliable
Affordable
Assured