IOPEPC Membership
| How to get IOPEPC RCMC for Exporters
Updated on August 09, 2023 04:42:20 PM
The Indian Oilseeds & Produce Export Promotion Council (IOPEPC), erstwhile also known as IOPEA, has been catering to the needs of exporters. The export council is Engaged in the development and promotion of exports of oilseeds, oils and oil cakes and other allied products.
The Council not only focuses on exports but also strives to strengthen the domestic supply chain by encouraging all involved parties, including farmers, processors, shellers, surveyors and exporters, to improve the quality of oilseeds in India. Council is also responsible for issuing IOPEPC registration cum membership certificates to exporters of such products. RCMC is an obligatory certificate to get, hence it becomes very important for manufacturer exporters and merchants to have RCMC for their export businesses.
IOPEPC Certificate Sample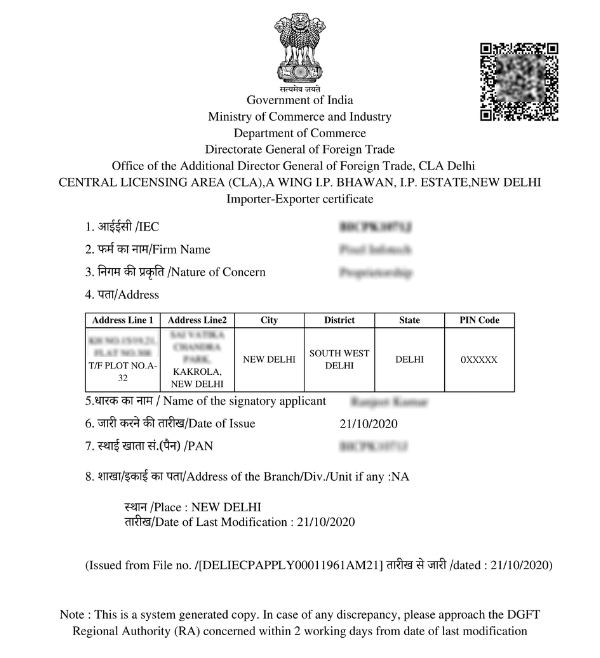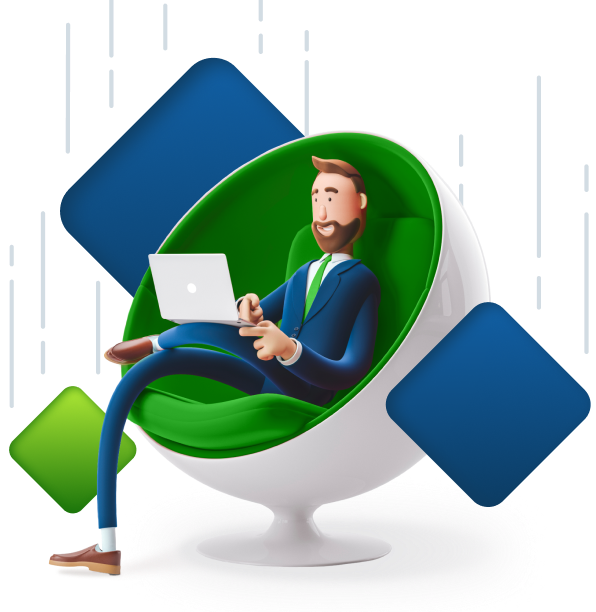 Types of IOPEPC Membership
The membership for indian oilseeds & produce export promotion council can be classified into the following 2 categories.
Associate membership: Any person who has received Import Export Code number from the Director General of Foreign Trade, Government of India, in respect of the commodities under IOPEPC can become an associate member with the council.
Any Non-resident person resident outside India, engaged in trade, Commerce or industry or otherwise, interested in aims and objects of the Council shall be eligible for admission as Associate member (Non – Resident), if such person has an address in India for giving notices.
Ordinary membership: The ordinary membership can be further classified into 2 sub categories.
Ordinary membership "B" - The person or the entity having minimum average exports of Rs.10 Crores during the three financial years immediately preceding, in respect of the commodities under IOPEPC are eligible to apply for the category of 'B' Ordinary Members.
Ordinary membership "A" - Any person or the entity which has been a 'B' Ordinary Member for the previous Six years and has minimum average exports of Rs.25 Crores during the three financial years are eligible to apply for 'A' category Ordinary Membership.
Documents Required for IOPEPC Membership Registration
The documents that are needed to be enclosed for the Indian oilseeds & produce export promotion council. The documents should be duly attached while applying for the registration cum membership certificate (RCMC).
Here are the list of documents that are required for IOPEPC membership registration:
PAN Card Details
Original bank certificate of export
List of directors in case of company
Trust deed is required in case of a trust
Bye laws & list of committee members with details in case of co-op society
MoA & AoA/partnership deed/proprietor/partner details respectively as applicable
In case of manufacturer exporter the proof of business such as SSI certificate/ MSME certificate is required
Fee for IOPEPC Membership Registration
The membership cost for the IOPEPC council is also categorized as per the type of membership granted to the manufacturer exporter/merchants under IOPEPC.
For associate members the entrance fee is ₹ 17,500 INR and the annual subscription charges ₹ 10,000 + 18% GST on it.
The entrance fee for IOPEPC membership for the ordinary members is ₹ 25,000 and the annual fee is ₹ 15,000 INR + 18% Gst on it annually.
Renewal & validity of IOPEPC Membership Registration
The membership is due up to the 30th of April each year and has to be renewed by the members. If any member fails to renew their membership then the council will automatically disqualify the RCMC of the registered member.
| Particulars | Fees for IOPEPC renewal |
| --- | --- |
| Associate members | ₹10,000 + 18%GST |
| Ordinary Members | ₹15,000 + 18%GST |
Procedure for IOPEPC membership
Application: The applicants are required to fill a form with respective authorities for the registration cum membership certificate of their export business.
Documentation: Once the application form is duly completed the applicants are required to attach documents and details for their ECS Export Promotion Council registration.
Payment: Once the documentation is duly completed, applicants are required to make a payment on the portal for their registration to get completed.
Issuance of certificate: Once the application is submitted, the authorities will reverify all the details. Once the verification is completed, authorities will issue a registration cum membership certificate for the ECSEPC membership.
How to apply for IOPEPC membership with Professional Utilities
Step 1:
Get in touch via call or contact form
Step 2:
Provide necessary documents
Step 3:
Get IOPEPC Certificate in few days
Benefits of IOPEPC Membership
These are the various benefits the members of IOPEPC can avail after the benefits:
Participation in International trade
Quality improvement in production
Troubleshoot of exporters problem
Access to govt initiative and new market
Helps in export of sesame seed
Registration cum membership certificate for exporter
Registration cum Membership Certificate (RCMC) is a certificate issued by a trade or industry organization that serves as proof of membership and registration with the organization. It typically verifies that an individual or a company is a legitimate member in good standing with the organization, and often grants them access to various benefits and services provided by the organization. The specific requirements, benefits, and uses of RCMC may vary depending on the particular organization that issues it.
What is a Certificate of origin?
A Certificate of Origin (COO) is a necessary trade document attesting that goods in a particular export shipment are wholly obtained, produced, manufactured or processed in a particular country.
COOs are used to establish the origin of imported goods when determining what duty will be assessed on the goods or, in some cases, whether the goods may be allowed legally imported at all.
Certificates of Origin may be needed to comply with Letters of Credit, foreign Customs requirements or a buyer's request.
Generally there are two major types namely "Non-Preferential" & "Preferential"
The "Non-Preferential COO" is also known as ordinary COO, which certifies that the country of origin of a particular product does not qualify for any preferential treatment.
Preferential COO: Refer to COO which enable products to enjoy tariff reduction or exemption when they are exported to countries extending these privileges: e.g. GSP, Commonwealth Preference Certificate.
Oilseed & its products listed under IOPEPC council
The Indian oilseeds & produce export promotion council is responsible for the export and production of the following oilseeds & its allied products from India.
Major Oilseeds
Mustard seeds
Black sesame seeds
Hulled sesame seeds
Indian safflower seeds
Whitish sesame seeds
Indian sunflower seeds
Indian HPS groundnut kernels
Crushing quality sesame seeds
Edible Oils
Castor oil
Peanut oil
Sesame oil
Mustard oil
Sunflower oil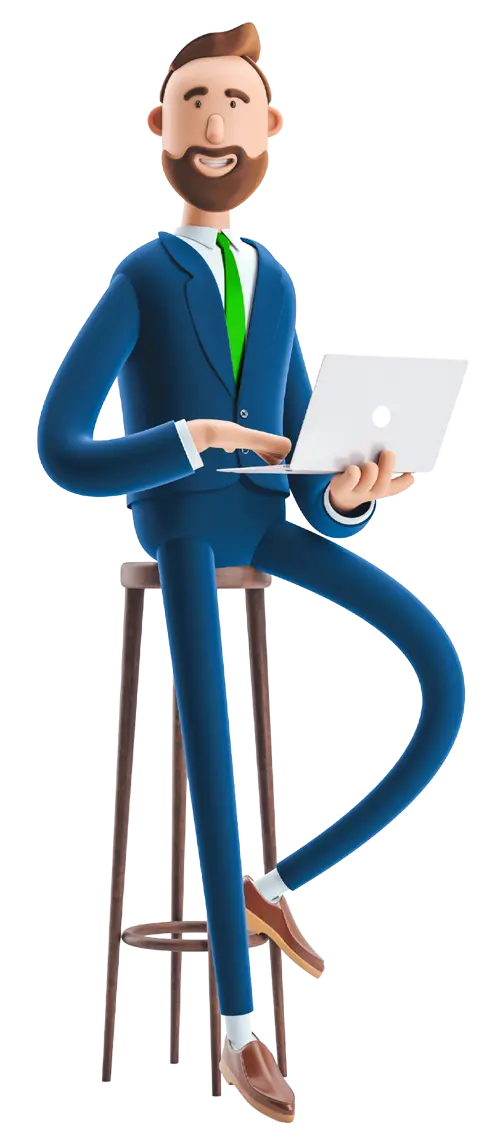 Why Professional Utilities?
At Professional Utilities, we leverage our industry knowledge and expertise to help businesses navigate complex regulations, minimize risks, and optimize operations for maximum efficiency and profitability.
Best Price
Guarantee
Easy Registration
Process
One Stop Corporate Solution
PAN India
Services
Free Expert
Assistance
Google Verified
Business
Dedicated Support
Staff
Money-Back
Guarantee
Frequently Asked Questions (FAQs)
What is the fee for IOPEPC membership registration?

The entrance fee for associate members is upto rs. 17,500 and for the ordinary membership the fee would be 25,000 + 18% GST respectively.
Is IEC certificate required for the IOPEPC membership?

Yes, the import export certificate issued by DGFT is an important document which is required for applicants to get IOPEP membership registration.
What is the renewal validity for IOPEPC RCMC?

The IOPEPC RCMC is valid for the period of 1 year and has to be renewed before the 1st of may each year.
How to get IOPEPC RCMC online?

You can get your registration cum membership certificate for IOPEPC online with Professional Utilities in just 3 simple steps.

Contact us
Provide detail and documentation
Issuance of certificate by authorities
Speak Directly to our Expert Today
Expert Consultation
Affordable
Client Support