Section 8 Microfinance Company Registration
- Online Process, Documents Required, Cost
Updated on May 15, 2023 07:01:56 PM
Section 8 Microfinance Company or Micro-finance Institution (MFI) is a financial organisation that provides credit to people and organisations who are denied access to traditional financial institutions due to poverty, occupation, ethnicity, religion, or nationality.
A Microfinance Company is registered with the Registrar of Companies as per Section 8 of the Indian Companies Act, 2013. Thus, it comes under the Ministry of Corporate Affairs (MCA).
Section 8 Company Sample Documents
Incorporation Certificate
Section 8 License
What is a Section 8 Microfinance Company?
Section 8 Microfinance companies are financial organisations that provide finances to low-income groups. These companies are introduced to ease the credit system for small businesses as they don't get loan facilities from banks due to their complex process.
Therefore, it is also known as a Micro-credit or Micro-benefit organisation. Microfinance companies are the most convenient business to register that can provide unsecured loans without RBI approval at rates upto 26% p.a.
The compliances of section 8 company as a Microfinance business is same as normal with an addition of filing of MBP-1.
Definition of Microfinance Loan
A microfinance loan is defined as a collateral-free loan given to a household having annual household income up to ₹3,00,000. For this purpose, the household shall mean an individual family unit, i.e., husband, wife and their unmarried children.
All collateral-free loans, irrespective of end use and mode of application/ processing/ disbursal (either through physical or digital channels), provided to low-income households, i.e., households having annual income up to ₹3,00,000, shall be considered as microfinance loans.
To ensure collateral-free nature of the microfinance loan, the loan shall not be linked with a lien on the deposit account of the borrower.
The REs shall have a board-approved policy to provide the flexibility of repayment periodicity on microfinance loans as per borrowers' requirement.
Benefits of Section 8 Microfinance Company
No RBI Approval required
Can lend Unsecured loan
No Demographic Barrier
Best Rate of Interest
Minimum capital not required
Defaulters can be sued for non-payment
Limited Compliances
Documents required for Section 8 Microfinance Company
PAN & Aadhar Card of both the directors
Bank Statement with the address of both the directors (not older than 2 months)
Passport Size Photo
Email address & Phone number
Utility Bill of the premises
Process of Section 8 Microfinance Company registration
Step 1: Obtain Digital Signature Certificate (DSC)
To form a company, you must apply for the digital signature certificate of the designated directors of the proposed company. All the documents for Section 8 companies are filed online, and e-forms must be digitally signed. So, the designated directors must obtain their DSCs from certifying agencies.
Step 2: Apply for Name Approval
The next step is to apply for name approval. The name must suggest that it is registered as a Section 8 company. While making the name application of the company, the industrial activity code and object clause of the company have to be defined.
Step 3: File SPICe Form (INC-32)
After the name approval, details concerning the company's registration have to be drafted in the SPICe+ form. It is a simplified proforma for incorporating a company electronically. The details in the form are as follows
Details of the company
Details of members and subscribers
Application for Director Identification Number (DIN)
Application for PAN and TAN
Declaration by directors and subscribers
Declaration & certification by professional
Read More
Step 4: File MoA and AoA with "Finance" Objective
SPICe e-MoA and e-AoA are the linked forms to be drafted when applying for company registration.
SPICe e-MoA and e-AoA are the linked forms to be drafted when applying for company registration.
The company must draft the MoA and AoA and file them with the necessary documents.
MoA is the foundation on which the company is built. It defines the constitution, powers, and objects of the company.
AoA details all the rules and regulations relating to the company's management.
Read More
Step 5: Issuance of Incorporation Certificate
Post-approval of the documents from the Ministry of Corporate Affairs, PAN, TAN & Certificate of Incorporation will be issued from the concerned department.
Register your Section 8 Company in India with Professional Utilities
Step 1:
Get in touch via call or contact form
Step 2:
Provide necessary documents
Step 3:
Get your incorporation registered in 10-14 days
Section 8 MicroFinance Company Registration Fee
The total cost of registering a micro-credit/finance company under section 8 registration with professional Utiltites is Rs. 50,000 only all-inclusive.
All applicable taxes are included in the approximately that must be paid as part of the registration fee for a section 8 microfinance company.
Registration you should get after Company Incorporation
Trademark Registration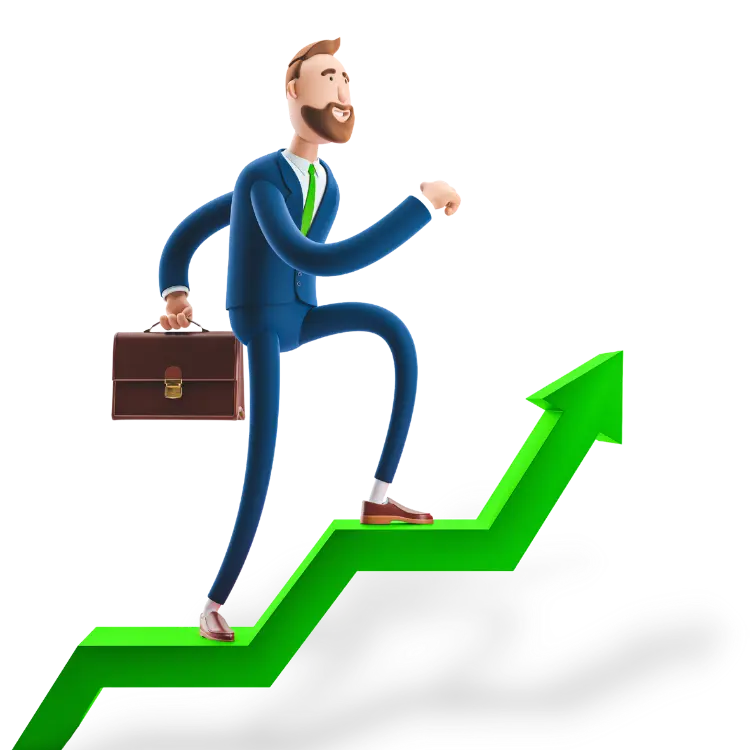 The Conclusion
Starting up your own Section 8 Microfinance company can be an extremely rewarding experience, allowing you to help people improve their lives through the small business loans you make available to them.
The registration process is extremely simple and hassle-free if you choose the right Business consultant to help you with it. However, it can also be quite daunting, as getting your Microfinance Company incorporated as a Section 8 Company isn't always the easiest thing. Luckily, it does not have to be difficult if you follow the right steps.
Why Professional Utilities?
4.9/5 Google Rating
(350 Reviews)
Frequently Asked Questions (FAQs)
What is Section 8 Microfinance Company?

When you want to start a finance business across India without the approval of the RBI and without being restricted by capital amounts, the registration of microfinance companies under section 8 is the preferred choice among new businesses.
Can a section-8 company do micro-finance?

Microfinance businesses registered under section 8 can do micro-finance as per the guidelines within the set limit. A section-8 microfinance company can only provide a loan of a maximum of 1,25000 rupees.
What is the registration cost for a section 8 microfinance company?

The total cost of registering a section 8 company with professional utilities is around Rs. 50,000 only.
How to Register a section 8 Microfinance company in India?

You can register your micro-credit company under section-8 in India in 3 easy steps with professional Utilities.
Support
Speak Directly to our Expert Today