Online EPR Registration For plastic waste:- Fees, Process, Documents
Updated on September 25, 2023 05:56:00 PM
Online EPR Registration for plastic packaging is a process of getting authorization from the Central pollution control board for plastic waste management. The objective of EPR is to manage plastic waste generated by PIBOs at pre-consumer and post-consumer stages. It is the responsibility of producers, importers and brand owners (PIBOs) to recycle, re-use & dispose of it. The CPCB EPR plastic authorization is granted to concerned PIBOs to regulate their waste generation and meet EPR targets annually.
Professional Utilities can help you get EPR authorization for plastic & its associate products in a smooth and effortless manner, just fill out the contact Form.
EPR Registration For Plastic Packaging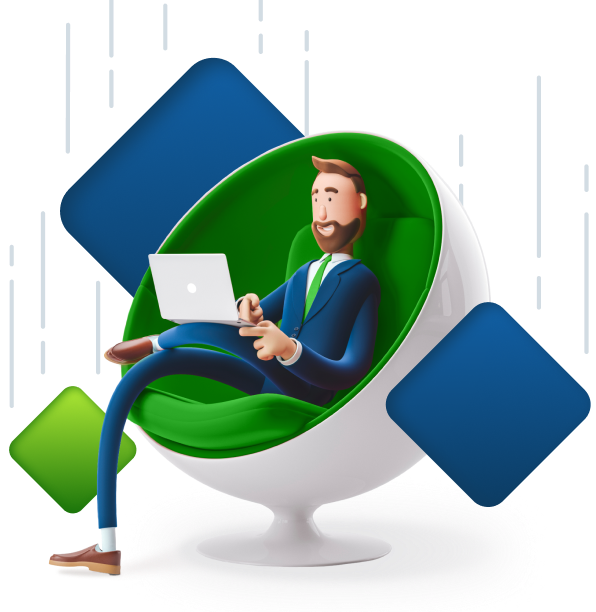 Online EPR Registration For plastic waste:- An Overview
EPR Registration for plastic packaging
Details
Time taken to get EPR Certificate for plastic
25 - 30 days
EPR Registration fees for Plastic(Govt.)

Plastic waste generation in (TPA)

For Less than 1000 TPA Registration Fee is ₹10,000
Between 1000-10000 TPA Registration fee is ₹20,000
For more than 10000 TPA Registration fee is ₹50,000

Renewal and Validity for plastic epr authorization
New EPR registration is valid for 1 year and renewed certificate will be valid for upto 3 years
Renewal Fee for CPCB EPR registration for plastic
The renewal fee for EPR registration is same as application fee
Cost for filing EPR annual Returns(Govt)
25% of initial EPR authorization fees
Mode of Application for EPR Registration
Online Application
What is CPCB EPR Registration for plastic waste
EPR registration refers to the process through which importers, producers & brand owners of plastic packaging & goods get authorization to implement EPR regulations set by the CPCB/SPCPs. It involves the formal EPR registration of an entity as a responsible PIBOs, indicating their commitment to managing and reducing the environmental impact of their products throughout its life cycle.
Eligibility for EPR registration for plastic waste
Under the guidelines for EPR, the eligibility for EPR registration for plastic waste classified among three entities called PIBOs
EPR for Producer
EPR for Brand owners
Any entity that falls into above mentioned criteria are eligible to get EPR registration for plastic except micro and small MSMEs.
Categorisation of plastic under CPCB
Plastics are categorized into four categories by the central pollution control board of India. Any entity engaging in importing or producing any of these are required to have EPR certification for plastic waste generation.
Rigid Plastic: It is a type of plastic material that is stiff and does not easily bend or deform under normal conditions. such as bottles, containers, toys, and automotive parts.
Flexible Plastic Packaging: Flexible plastic packaging is a type of packaging material made from thin, pliable plastic sheets. It is commonly used in packaging food items, beverages, personal care products, and household goods.
Multi Layered Plastic Packaging: Multilayered plastic packaging consists of different layers of plastic materials & other materials. It is commonly used for packaging food, pharmaceuticals, and other sensitive items that require specific preservation conditions.
Compostable Plastic: Compostable plastic is a type of plastic material that can decompose under specific conditions. Compostable plastics are often used for single-use items like bags, utensils, and packaging, with the aim of reducing plastic waste and promoting sustainability.
NOTE:- If waste plastic is utilized in road construction, applicants are required to produce a self-declaration certificate using the proforma created by the Central Pollution Control Board (CPCB).
Importance of CPCB EPR Registration for Plastic
The registration for Extended Producer Responsibility (EPR) plays a vital role in nurturing sustainable waste management practices. It incentivizes businesses to take responsibility for their products, specifically their plastic packaging and post-consumer waste. By enrolling in EPR, businesses showcase their dedication to environmental sustainability, thereby enhancing their reputation among consumers, investors, and regulatory bodies.
Documents required for EPR Registration for Importers
Details & Company
Details of authorized person
Other important Documents
GST Certificate
PAN Card details
CIN of company/LLP/OPC
IEC Certificate in case importer
Partnership deed in case of partnership firm
Aadhar Details
PAN of Authorized person
Scanned copy of signatures of authorized persons
Covering letter
DIC Registration (if unit registered with DIC)
Process flow diagram (In case of producers only)
Consent issued by SPCP/PCC (If unit has production facility)
Document regarding any other information which the unit wishes to provide
Note:- In case PIBOs qualify as both brand owner, producer & importers of plastic respectively then it is obligatory for them to get separate CPCB registration in those respective categories.
EPR Registration Fees for Plastic
The fees for EPR registration for plastic is categorized on the basis of waste generated by PIBOs per annum.
| Plastic Waste Generated in TPA | EPR Registration fees(Govt) |
| --- | --- |
| ✅ Less than 1000 | ₹10,000 |
| ✅ Between 1000-10000 | ₹20,000 |
| ✅ More than 10000 | ₹50,000 |
Process of EPR Registration for Plastic
EPR Registration process for getting authorisation from CPCB as an PIBO of plastic products are classified under four parts.
Step 1:
General information
Step 2:
Details of effluent
Step 3:
Waste generation details
Step 4:
Action plan for implementation of EPR
Applicants are required to provide above mentioned details as well as required documents as per the guidelines of plastic waste management for PIBOs.
Note: Once the application is successfully filled with CPCB or respective SPCP/PCCs. It will take around 15 days for authorities to commence it.
Issuance EPR target completion certificate
Once the Applicant has successfully registered themselves with CPCB/SPCBs. They are required to implement an EPR action plan to meet their EPR target for the given year.
As per the guidelines, PIBOs are required to meet their EPR obligations by ensuring that plastic waste is processed through EPR authorized "plastic waste processors". Importers must obtain certificates from PWPs (Plastic waste processors) as per the quantity of waste processed by PWPs.
Benefits of EPR Registration
Environmental Conservation: EPR registration ensures that businesses actively participate in reducing waste, promoting recycling, and minimizing the use of hazardous substances in their products. This contributes to conserving natural resources and preserving the environment for future generations.
Cost Savings: Through EPR registration, businesses gain access to recycling infrastructure and networks, which can help reduce waste management costs. By implementing efficient waste management practices, companies can optimize resource utilization and streamline their operations.
Legal Compliance: EPR registration ensures compliance with government regulations and avoids penalties or legal consequences. By fulfilling their EPR obligations, businesses maintain a positive relationship with regulatory bodies and safeguard their reputation.
Enhanced Brand Image: EPR registration showcases a company's commitment to environmental stewardship and sustainability. This can significantly enhance the brand image, attract environmentally conscious consumers, and differentiate the business from competitors.
Cancellation of EPR License
The EPR certification for plastic can be canceled by their respective authorities on the basis of the following:-
In the case of false information & document given to authorities and the application fee will be fortified.
If Importers are found in violation of plastic waste management (PWMs) rules 2016
PIBOs /importer shall not deal with any unauthorized or unregistered entities
The PIBO must fulfill the year-wise and category-wise EPR Target as specified in the registration certificate for the year in which EPR registration is granted
Key Takeaways
PIBOs are not allowed deal with unregistered entities.
Once the renewal for EPR registration is filled, authorities will grant the application within 15 days.
Micro and small MSMEs are exempted from EPR implementation under PWN rules.
On the rejection of EPR application the application fee will be fortified as per the rules.
PIBOs have to ensure annual report are filled before june 30 of the following year.
Environment compensation shall be levied in case entity failed to fulfill their EPR target.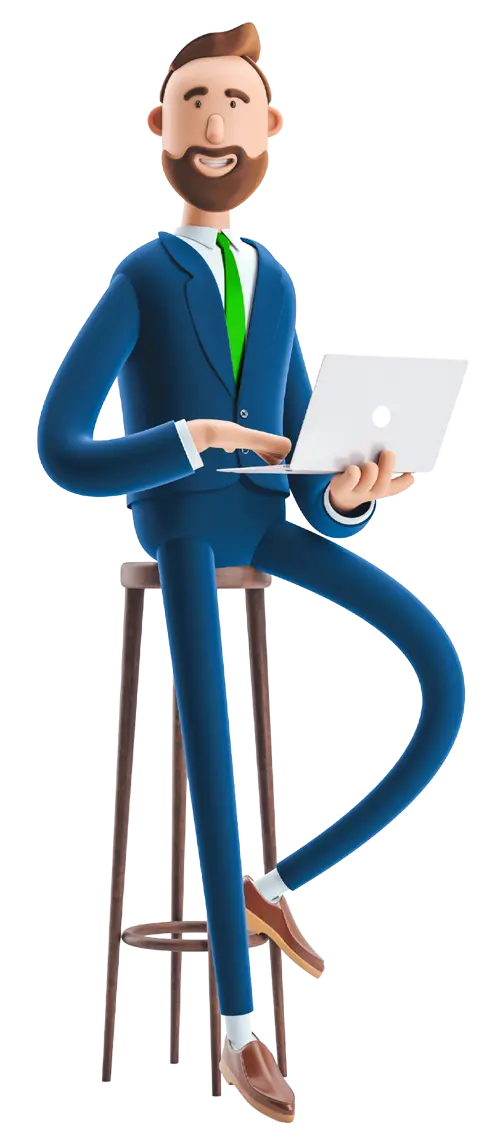 Why Professional Utilities?
At Professional Utilities, we leverage our industry knowledge and expertise to help businesses navigate complex regulations, minimize risks, and optimize operations for maximum efficiency and profitability.
Best Price
Guarantee
Easy Registration
Process
One Stop Corporate Solution
PAN India
Services
Free Expert
Assistance
Google Verified
Business
Dedicated Support
Staff
Money-Back
Guarantee
EPR Registration for Plastic Waste in Other States
Frequently Asked Questions
How EPR targets producers, importers and brand owners (PIBOs)?

The annual EPR target for producers, importers and brand owners is decided during the time of their registration with CPCB/SPCBs on the basis of plastic waste generated by them.
What is the Fee for EPR registration for PIBOs?

The fee for EPR registration for PIBOs varies as per the quantity of plastic waste accumulated during pre-consumer and post consumer uses.

| Plastic Waste Generated in TPA | Fees for EPR Registration for plastic(Govt) |
| --- | --- |
| Less than 1000 | ₹10,000 |
| Between 1000-10000 | ₹20,000 |
| More than 10000 | ₹50,000 |
Who is exempted from EPR registration?

Micro and small MSMES are exempted from getting an CPCB EPR registration and are not required to meet EPR targets. However it is also a social responsibility to keep plastic waste generation at minimum for a better future and environment.
Who is eligible for EPR Registration?

PIBOs are eligible to acquire EPR certification.

PIBOs is an acronym for:-

Provide details & documents
Submission of EPR registration fees
Verification and audit by authorities
Issuance of EPR authorisation
Speak Directly to our Expert Today
Reliable
Affordable
Assured